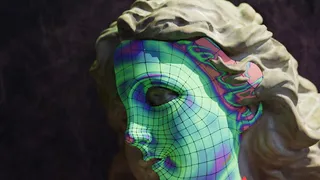 Final Topology add-on release countdown
(Watch the video if you don't want to read this!)
Final topology is a brand new add-on for Subdivision modelling. It has several revolutionary tools.

Inverse subdivision snapping: you can snap your surfaces so that vertices of your mesh are offset in a way that brings subdivision surface result as close as possible to the target mesh.
Freeze shape: you can freeze shape of your model and this way you can make changes to your topology in a very powerful way while keeping the original curvature. The ages-old problem on how to make a circular hole on a cylinder is finally solved in a precise way!
Unsubdivide: Got 3D models where subdivide was already applied and you need the original mesh? With a high precision, final topology add-on can do that with a single click of a button.
The add-on was presented on the Blender Conference 2023, and so far it is the most viewed presentation from the conference with almost 100k views.