Asset is a too close variant of previous upload
This seems to be a too-close variant of previously uploaded assets.
We generally accept variants of the same models/materials, but only in the cases mentioned below.
Just varying colors in shader settings usually lead to us rejecting the upload.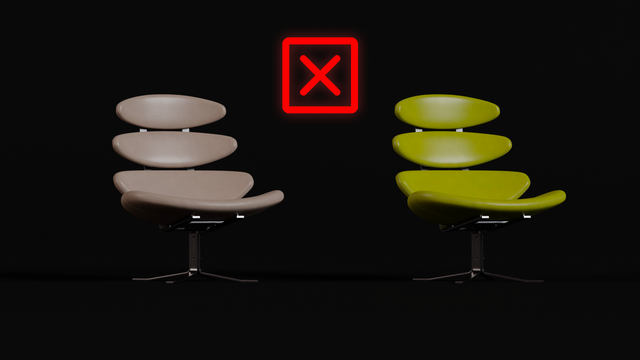 When and how color variants are accepted
Original manufacturer colors: In case you want to upload simply made color variations, you should make them part of the material. You can ceate RGB nodes with the specific colours and you can group the in a group, so these are easily switched. This way everything is in one model, you can suggest the colours in a custom-made thumbnail.
You only need to create color variations supplied by the manufacturer. In this case, it is also mandatory to fill in the manufacturer and design collection. The design must be according to a realistic example.
Different PBR sets: If you are creating texture sets with different damage levels or other unique properties, changing the color is not so easy. So in this case, variations are acceptable, especially if other aspects of the texture are different as well.
Manufacturer and Designer tags