How to name and describe your assets.
The naming of assets in BlenderKit should be easy to understand - not only for you, but for all users on the Internet, and for search engines.
Don't use numbering like 01, 02, or other cryptic designations like `Sofa A` and so on.
When it comes to furniture, always use the name of the design and manufacturer. List it in the asset name, but also in the manufacturer, design collection and designer entry.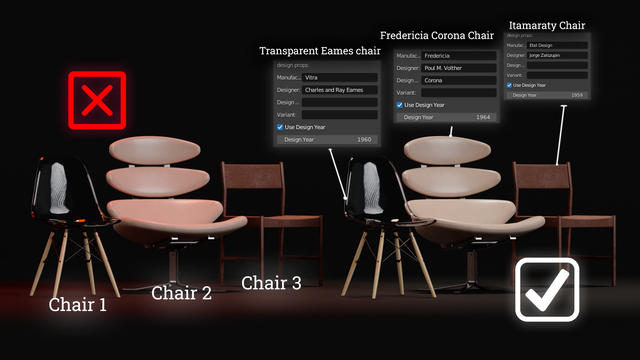 Description
Description of the asset is a very important part of your uploads. It makes you money. Literally.
It has several purposes.
It is used to let users know how to use your asset. Especially if it's a 3D scene template, a model with geometry nodes and so on.
Not only our search engine in Blender 3D, but all search engines like Google and others use your description to find your creations. So be descriptive, write only in English and try to be creative in your writing as well. A good description should have at least several sentences.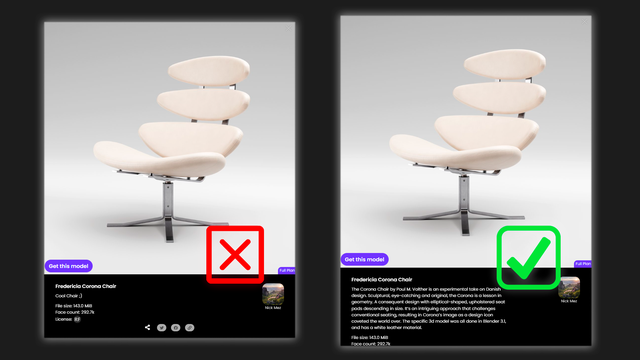 English only
We only use English. Because we want to understand each other with Blender 3D mates all over the world!
Also, if you can spell the name and description in English, Google and other search engines will like you better.
If possible, use English also when naming materials, textures, anything you create in Blender.
If you don't speak English, we recommend the Deepl translator, which produces high quality text.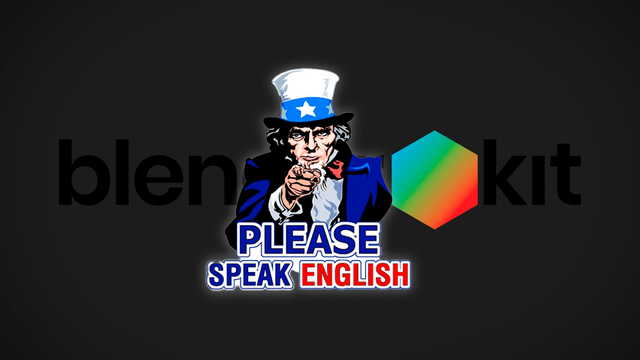 HOW IMPORTANT ARE GOOD TAGS?
Tags - short words that describe the asset as accurately as possible.
You may think this is not necessary work, but as statistics show well composed tags can increase the income of the model by 2-3 times.
Well-designed tags make it much easier for users to find your assets, because the first thing they use when searching for models is tags. That is, the more accurately and as broadly as possible you describe your asset, the faster your income will grow.